Paging through the sketchbook I'm using now, I realize that since I've been using it off and on since 2005, it's become a little time capsule of evolving artistic skills. Thus, I bring you, withe the help of a couple other scans,
Architecture:
Summer 07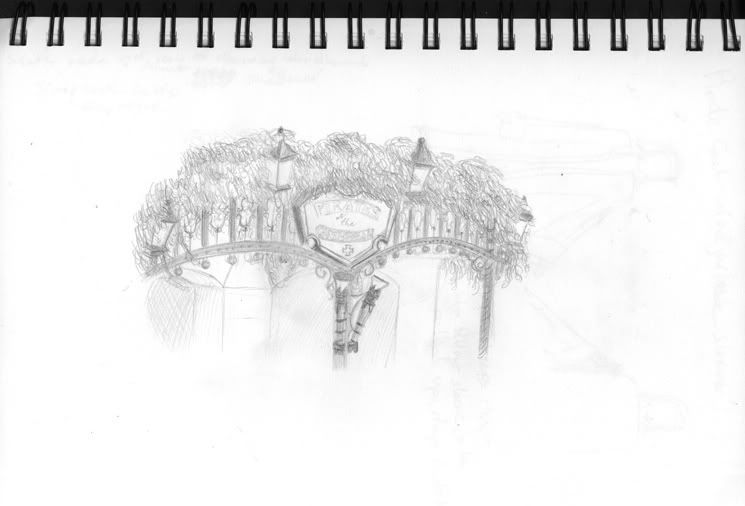 March 08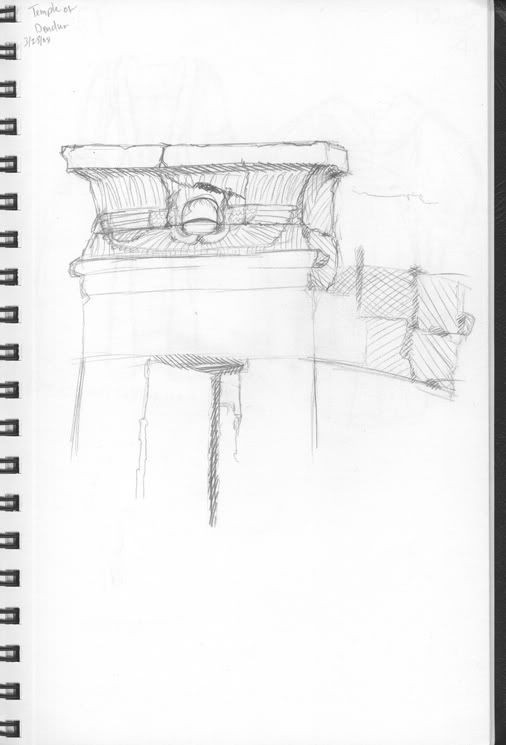 From Paintings:
Winter 07 (meant to be colored over)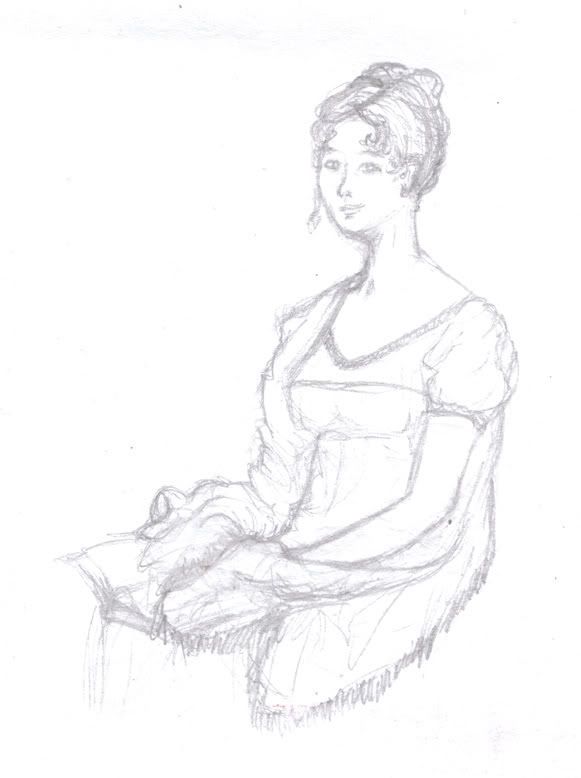 August 08 (intended to be in the corner, as I'll finish the rest of the painting later.)
From Life:
August 08 (though, these carriage horses move so little to almost be statues)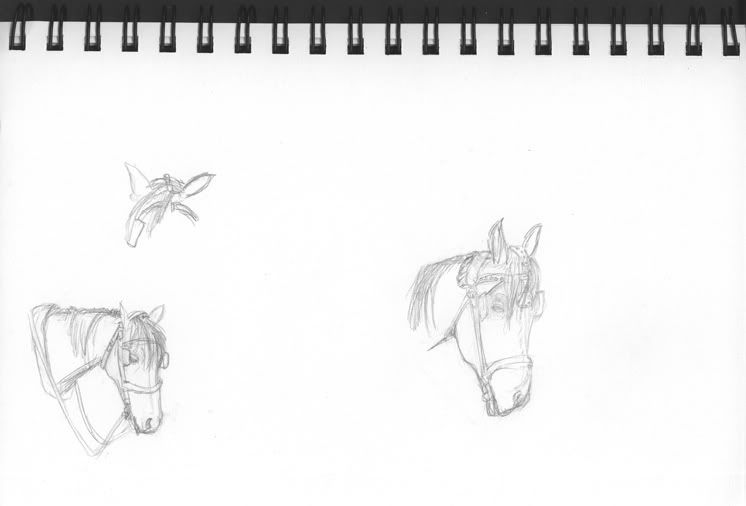 And my favourite subject matter, and thus the area with the most drastic stylistic changes...
Statues:
September 05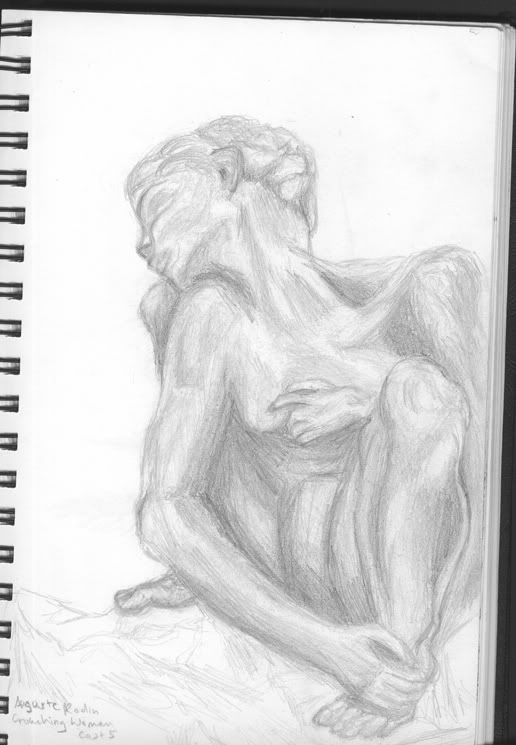 Summer 06 (from my Italy sketchbook)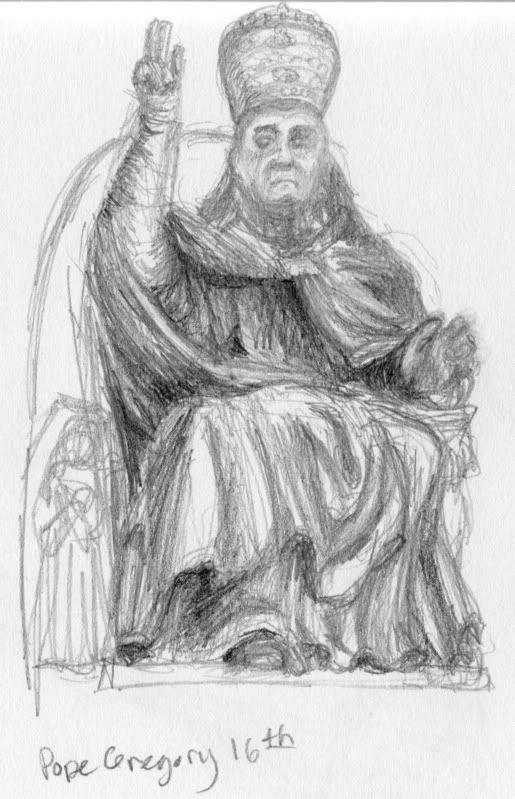 Spring 07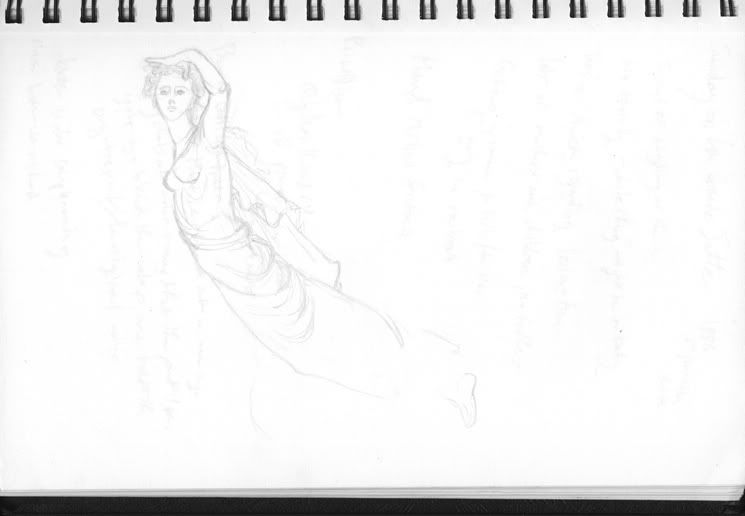 November 07